The Best Kept Secret in Dane County
Our Stores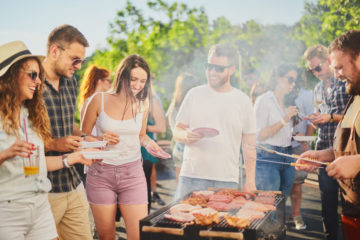 Order Today for Your Next Event
Are you hosting a cookout, tailgate party, graduation party, family gathering, fundraiser, or any other event? Visit The Meat Market and Local Source Foods to support a local Madison area business and buy in bulk without breaking the bank! Our low prices and high-quality meat make us the best place to get your weekly groceries, too.
Low Prices, High-Quality Products
Our stores are stocked daily and carry a wide variety of meat and grocery products including beef, pork, poultry, seafood, rubs, sauces, seasonings, cheese and dairy other products, Big Green Egg grills and grilling supplies. From the main entrée to hamburger and hot dog buns, side dishes to dessert, condiments to drinks, we are your one-stop-shop for any event!
Always Willing to Go the Extra Mile
Our family of dedicated employees are knowledgeable about every and any cut of meat! Our retail store associates provide friendly and professional service with a smile. If we don't have the product you're looking for in our current inventory, our retail store associates are more than happy to help you place a special order.