Where do your favorite products come from?
08.17.2023
•

UW Provision News

Ever wonder where we get our products from? In a world where lab grown meat is the newest reality it's hard to know who to trust when it comes to the food that we put into our bodies. Check out these family owned farms that we source our meat from!

We always look for the highest quality meat that's sourced sustainably, raised without any harmful antibiotics, and family owned! We love to give homage to all of the hard working farming families who are out there every day with their livestock to make sure that we get only the best. Check them out here:

Aberdeen, South Dakota

Powered by a handful of local family farms, DemKota is the national leader in the humane treatment of their cattle. They have a 100% rating from the FDA regulations for Good Manufacturing Practices. Meet their ranchers here!
The Dairy Farmers of Wisconsin Unite in 1983 to bring us the best cheese in the world… no literally. Continuously dominating the World Cheese Championship with over 5,500 awards since 1995. They take this cheese seriously😳 Bringing together all of the finest cheese company's in WI to create a new level of quality control. They bring us our favorite brands like:
Prairie Farms/ Swiss Valley Farms
You know when you see this label, that what you're getting is goood😋 They have been making cheese longer than Wisconsin has been a state and make more kinds of cheeses than anywhere else in the world!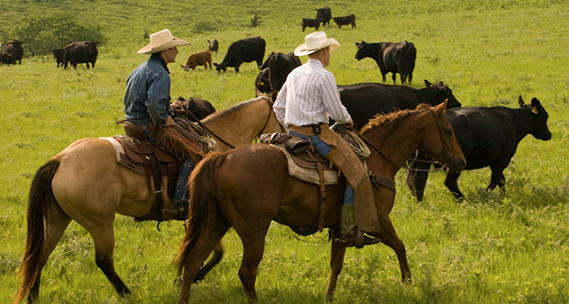 Sourcing from small family farms withing a 200 mile radius of their facilities, they represent all segments of the beef industry. They believe that happy customers are a direct reflection of their happy cattle and commitment to sticking with the industry's best practices and exceeding all USDA mandated protocols and standards.
Celebrating their 85th anniversary, Cooper Farms has been family owned since the beginning. Being committed to sustainability and the humane treatment of all of their livestock are just a few reasons why we love working with them! You can taste the quality in every single one of their products, come in and see for yourself!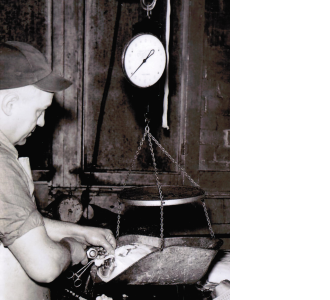 Family owned and operated since 1945, Fisher is definitely a crowd favorite! You can almost always find their hams stocked to the ceiling in our warehouse as they are simply the best😋 They have a similar beginning to us and we standby their commitment to top-quality products!