Fun 4th Food Ideas
06.28.2023
•

Apps & Sides, Beef, Pork, Poultry, Tips & Tricks

Looking for easy, fun, and less messy ways to serve food this weekend? We've got you covered! Here are some of our favorite ways to get festive while staying functional at your patriotic BBQ this weekend🟥⬜🟦

The charcuterie board has no boundaries. Make it easy for everyone to enjoy a nice hot weenie this weekend with all of their favorite toppings to choose from🌭 This makes a fun and functional way to serve those dogs (or brats) ! Make it more accessible by cutting the hotdogs into thirds or even using mini sliders instead! The possibilities are truly endless.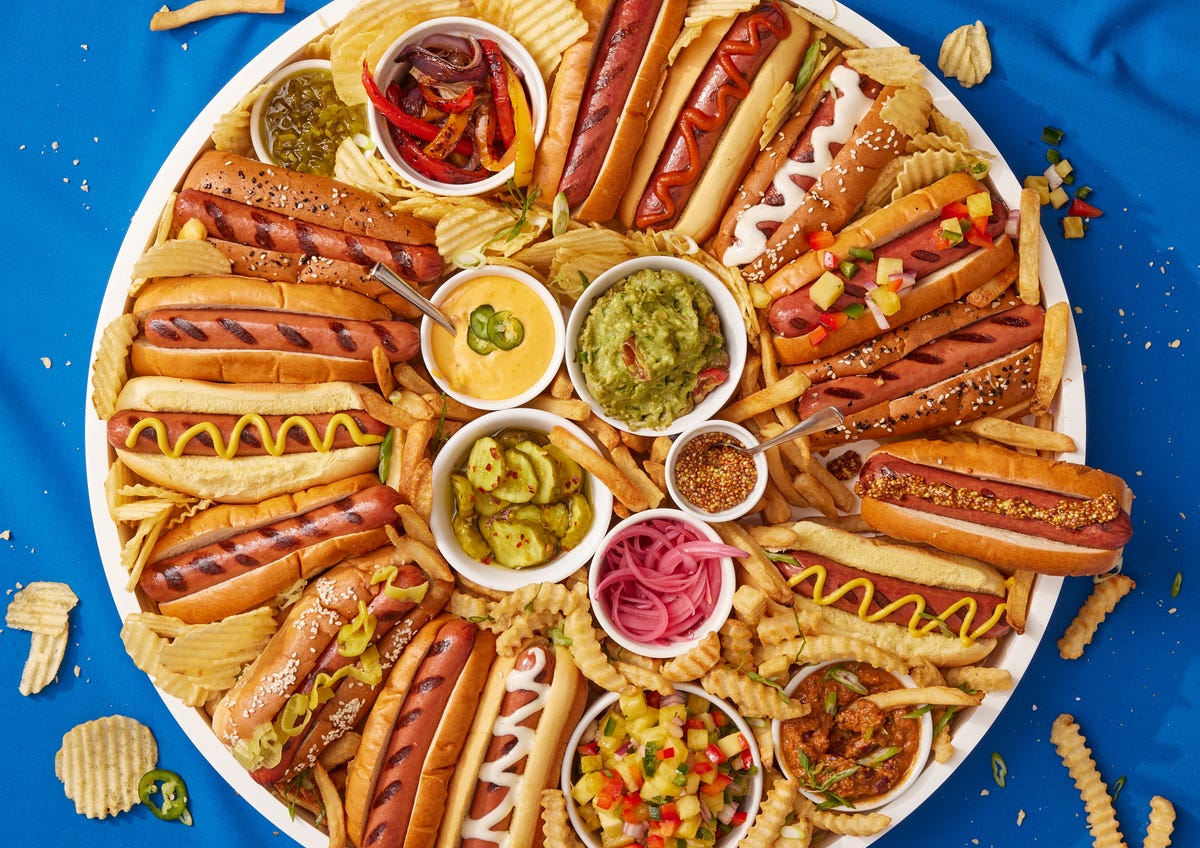 Make it a little easier for your little ones to enjoy a classic burger but in a more fun and manageable package! Wrap them in bacon for some extra flavor, and if you want an extra secret tip- wrap them (cooked) in crescent dough and bake/ grill them again to get the dough nice and fluffy. They're so good!
What's more American than this!? Bacon, cheese, BBQ, onions (or sub for crispy onions😋).
One of the easiest things to bring to a BBQ, all you need to do is toss in the crock and shred it up later! Use it in a sandwich, tortilla, nachos, dip, it goes with anything!